How Get Money
1. Go To RD pawnshop or M. LHUILLIER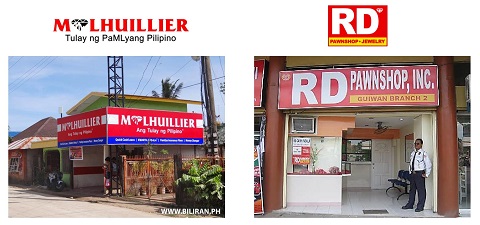 2. Fill up KYC form and withdraw Form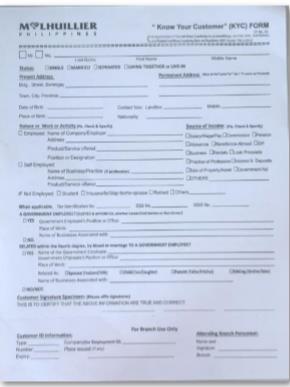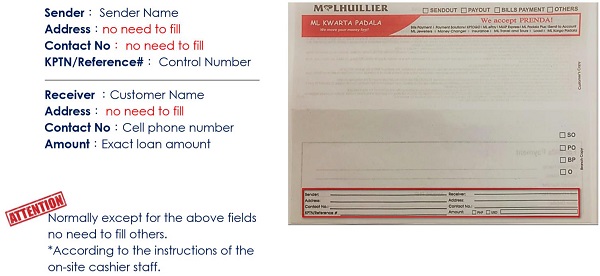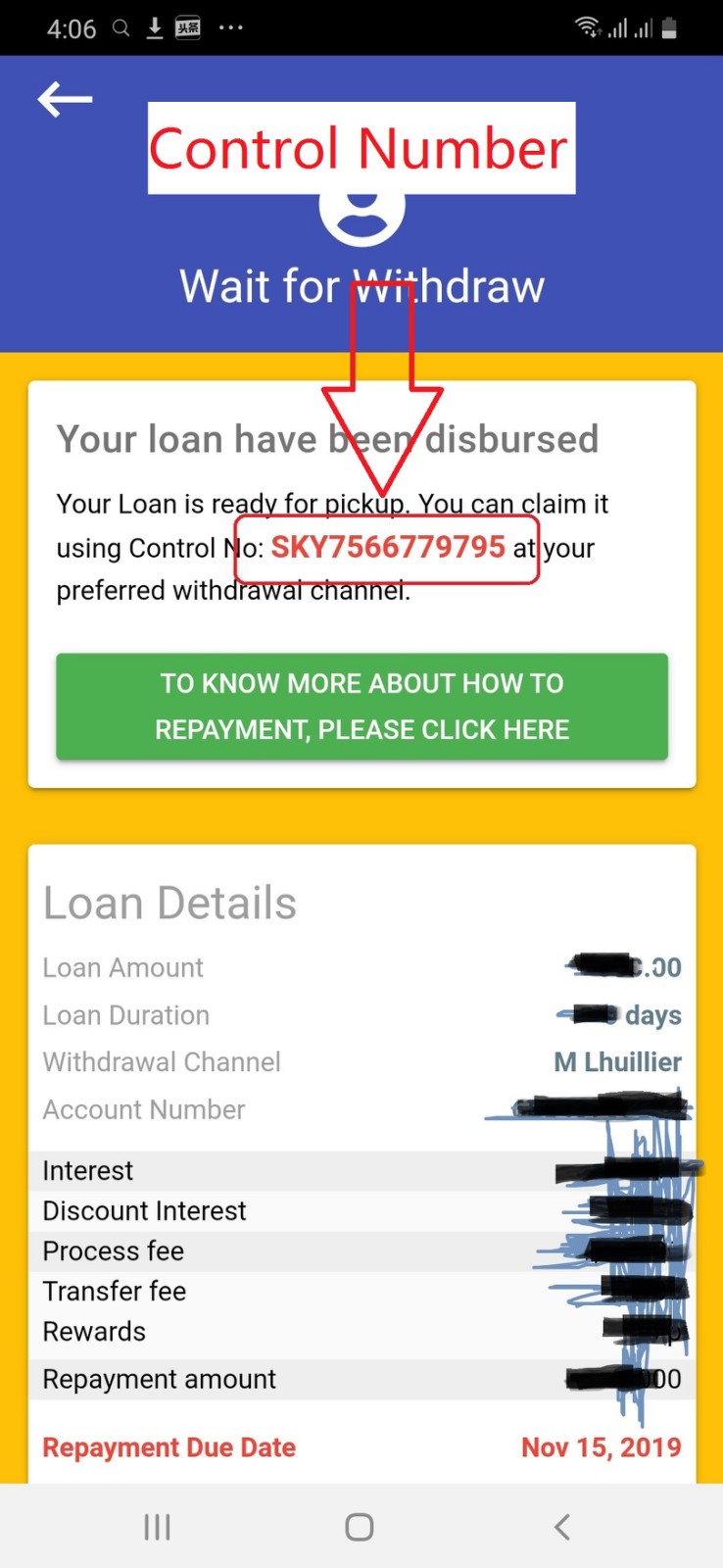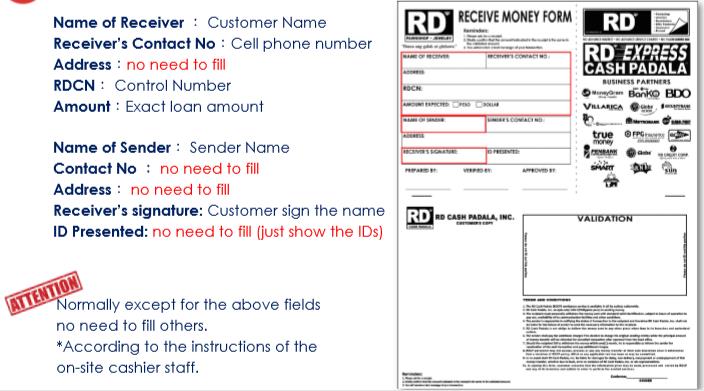 3. Apply form to cashier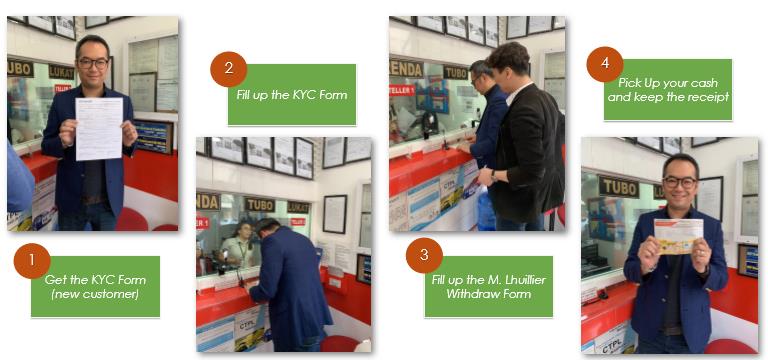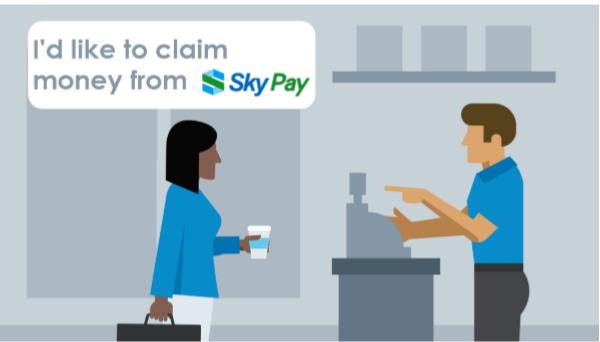 4. Present 2 valid IDs
Frist ID ➢ Provide apply loan of Identification id card to cashier to claim money.
Second ID ➢ Prepare the second Identification id card for backup incase cashier ask beneficiary to provide it. ➢ Sometimes cashier will doubt the legality of id card or id card has damage, the cashier will ask for the second id card to verify.
About Valid IDs you can reference to below of url,
M. Lhuillier http://www.mlhuillier.com/frequently-asked-questions/valid-ids/
Can't claim money
1. Beneficiary can't claim money because the cashier said the control number is invalid !!
Ans : More than 90% of reason is beneficiary doesn't exactly tell cashier the remittance is from SKYPAY
2. Beneficiary exactly tell the remittance is from SKYPAY, Why they still can't claim money?
Ans : Sometimes the cashier doesn't trust the beneficiary. They might be said the control number is invalid to use as an excuse. When you meet this situation, please ask beneficiary to call our customer service to get help, our staff will call to beneficiary to assist them to claim money.
MLuillier Pick Up Cash Customer Service No.
0947 999 0337
0947 999 2721
0947 999 0522
0917 871 2973
Pick Up Cash Customer Service No.
Smart:
0999 590 3040
0999 590 3042
Globe:
0927 558 0141
0927 558 0175
We will send the money to your account automatically
How to repay your loan
1. Go To RD pawnshop/M. LHUILLIER/ECPAY/truemoney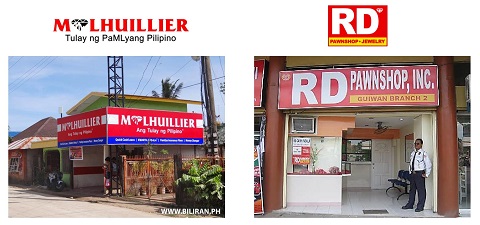 2. Get the MLhuillier bills payment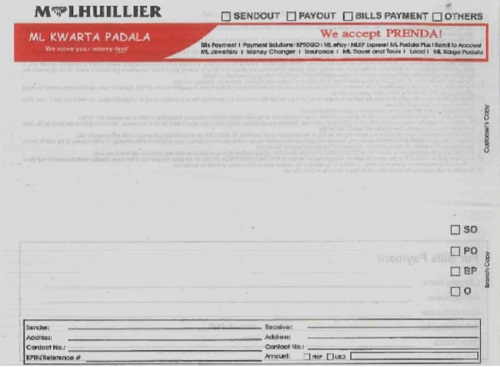 3. FILL UP THE FORM.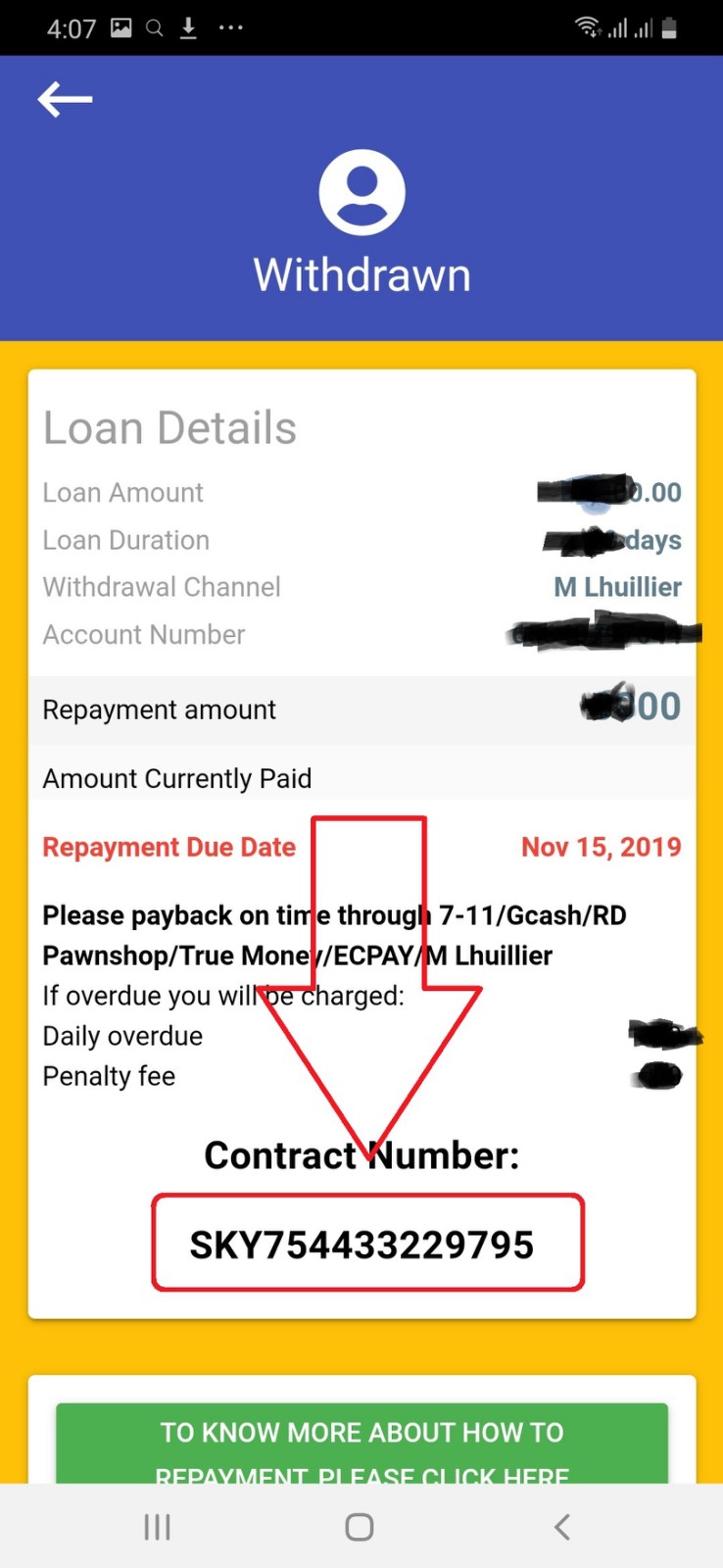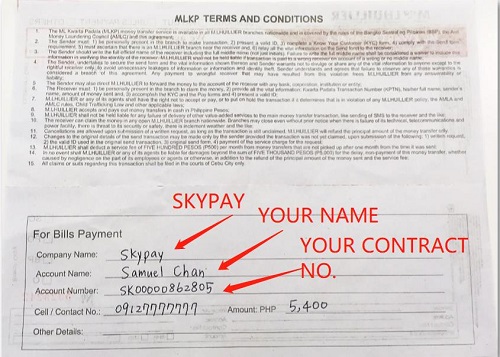 1. Find 7-11 (7 Eleven) or other stores with EC-pay(CLIQQ App).
2. Find Bills payment and choose skypay.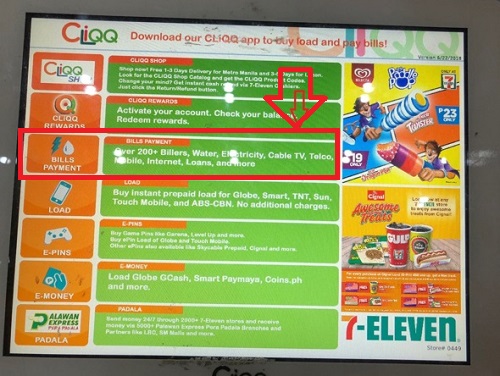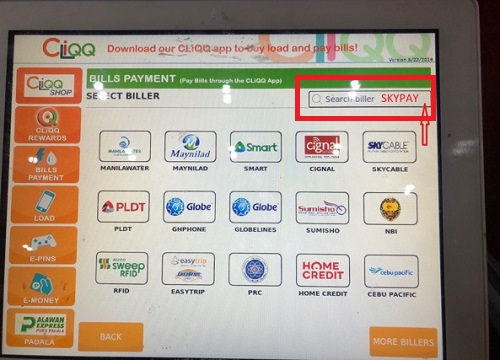 3. Input your contract number and your repay amount..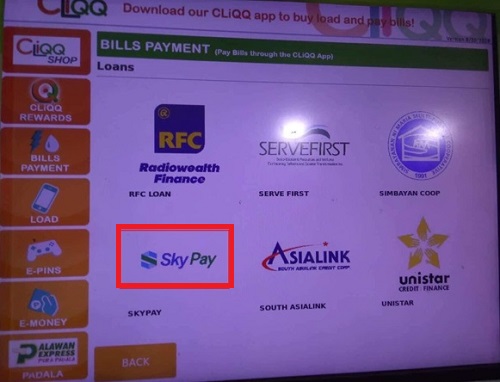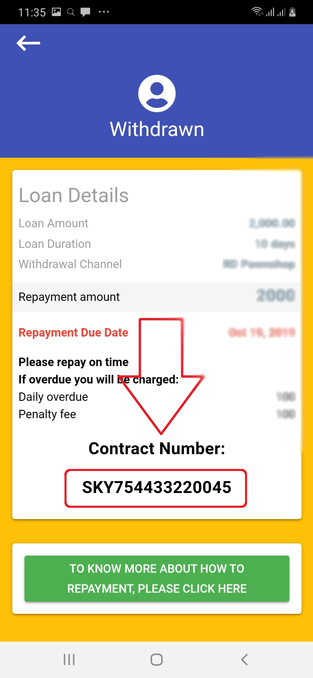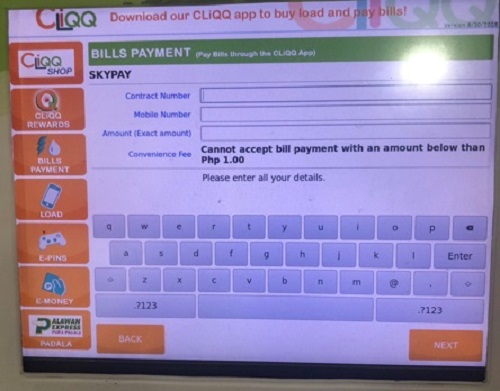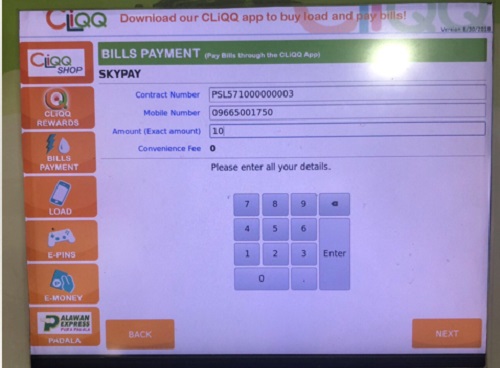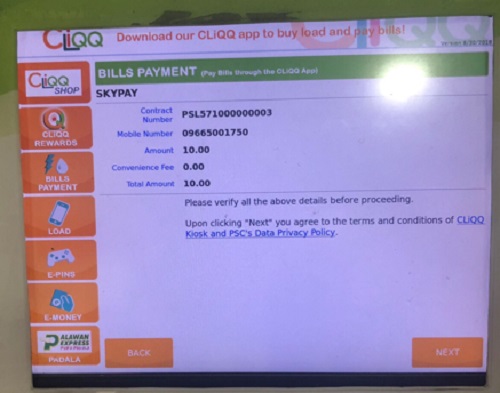 4. Print the Bill and pay this bill.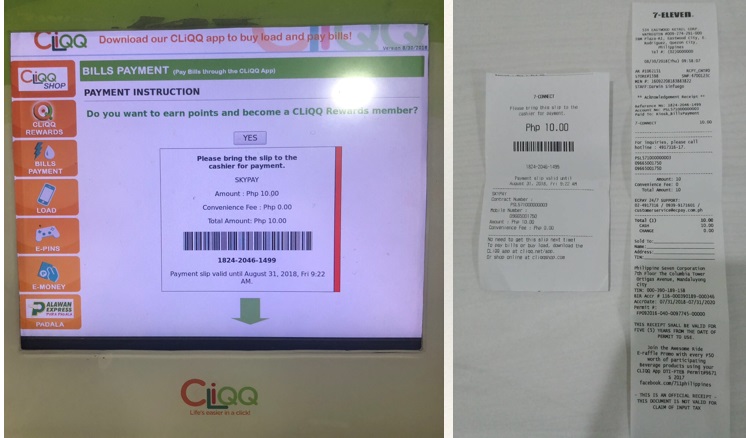 7-11 (7 Eleven) machine offline, download and intall CLIQQ app.
Download Here
When 7-11 (7 Eleven) machine offline,
Open CLIQQ app, Search SkyPay, input Contract Number,mobile number and repay amount, Click Confirm to create a bar code.
7-11 (7 Eleven) cashier to scan then pay the bill. Well done!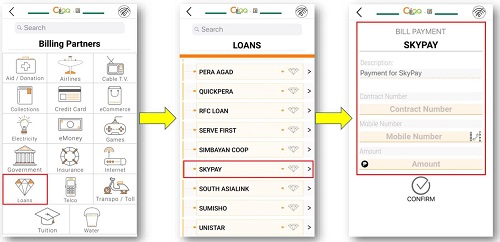 open GCASH app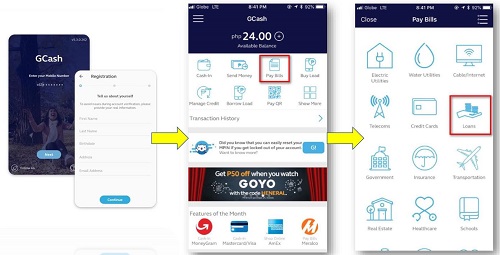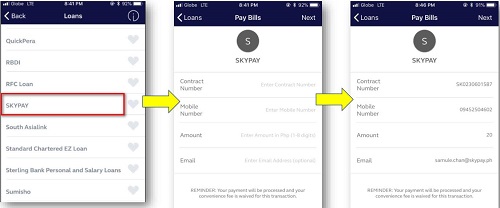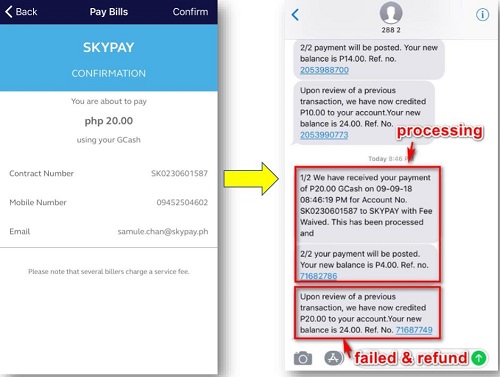 How to Loan
Follow the steps to fill in the application, make sure al information are accurate and complete.
Please make sure your phone is contactable. You will be notify with the result via the Apps within 1 working days.
Step Three: Get the money
Apply concerns
You will be given an app notification and SMS once the application is approved. Please wait patiently.
We will feedback the result of your evaluation within 1 working days
Your loan will be transferred to the remittance center you have chosen within 15minutes to 24 hours after you received the notification that your loan is approved. Open CashBee app and get the control number and bring the ID you use to apply loan at the remittance center you have chosen.
We are sorry that your application has not been approved. Please be advised that our evaluation is based on the information you provided, the analysis of our evaluators and the risk control system. You can apply 7 days later and make sure that the informatio provided is accurate and complete. We look forward to serving you again.